The List: Best Things To do in Baltimore. July 2022
Posted by Veronica Carrillo on Thursday, July 14, 2022 at 4:35 PM
By Veronica Carrillo / July 14, 2022
Comment
7/3: BSO'S STAR-SPANGLED SPECTACULAR AT OREGON RIDGE PARK
This year, the tradition of parking blankets and chairs on the grass, watching breathtaking fireworks, nibbling on snacks, and soaking in orchestral arrangements the day before the Fourth of July continues, thanks to this time-honored Baltimore Symphony Orchestra bash. On Sunday, July 3, the revered ensemble is heading to Cockeysville's Oregon Ridge Park for an evening of songs (conducted by BSO's Jonathan Rush) celebrating our nation.
Among selections are composer Leonard Bernstein's "America" (as featured in the 1957 West Side Story musical by Stephen Sondheim), composer Morton Gould's "American Salute," and Italian composer Antonio Vivaldi's "Summer" from The Four Seasons.
Also helping to ring in the starred and striped holiday, Baltimore-based spoken word performer Wordsmith plans to spread some patriotic cheer before he heads back to Charm City with the BSO on July 4, when he will perform "What to the Slave Is the Fourth of July?" by hometown abolitionist, writer, and statesman, Frederick Douglass. Learn more about the special night, including what to bring (and not to bring) by visiting bsomusic.org. Oregon Ridge Park. 8 p.m. $15-25.
7/1: 90'S R&B ALL WHITE AFFAIR
Music. Georgia native R&B star Monica joins artists such as Ginuwine and Blackstreet for a night of song (and ivory attire) here in Baltimore. Chesapeake Employers Insurance Arena. 8 p.m. $59-249.
7/1: STRANGE ATTRACTOR
Music. The homegrown underground performers jam alongside edgy acts Blk Vapor and Ray Winder on the Federal Hill stage. The 8×10. 8 p.m. $19.
7/2: DOIN' IT, DOIN' IT DUETS
Music. In Station North, beloved artist Rahne Alexander rings in 20 years of being Baltimorean, with vocal help from friends including Outcalls. The Metro Gallery. 8 p.m. $10.
7/2-4: COCA-COLA® JULY 4TH FEST
Festivals. It's Fourth of July fun for the entire family at this iconic Bowie bash, featuring enchanting fireworks and exciting theme park rides. Six Flags America. Times vary. $30-300.
7/2-4: FOURTH OF JULY WEEKEND CELEBRATION
Kids. At Port Discovery, ring in our nation's birthday with performances, prop cookout foods, and interactive crafts. Port Discovery. 10 a.m.-5 p.m.
7/4: CHERRY HILL ARTS & MUSIC WATERFRONT FESTIVAL
Festivals. In honor of the Eastern Shore's beloved Harriet Tubman, and her bicentennial birth year, spend the holiday enjoying food trucks, fireworks, showcases, and small vendors in South Baltimore. Middle Branch Park. 1-10 p.m. Free.
7/4: INDEPENDENCE DAY CELEBRATION
Festivals. Bring a chair out to the BMI for waterfront-view fireworks, smooth sounds by the John Lamkin Favorites Jazz Quintet, and entry to the Key Highway-based tourist spot. Baltimore Museum of Industry. 6-10 p.m. $95.
7/9: ANIMAL SUPERPOWERS
Kids. This show at Enoch Pratt library's Brooklyn Branch explores the ways our favorite critters slither, stretch, swim, chomp, and climb. (Prepare to touch tarantulas!) Enoch Pratt Free Library. 11 a.m.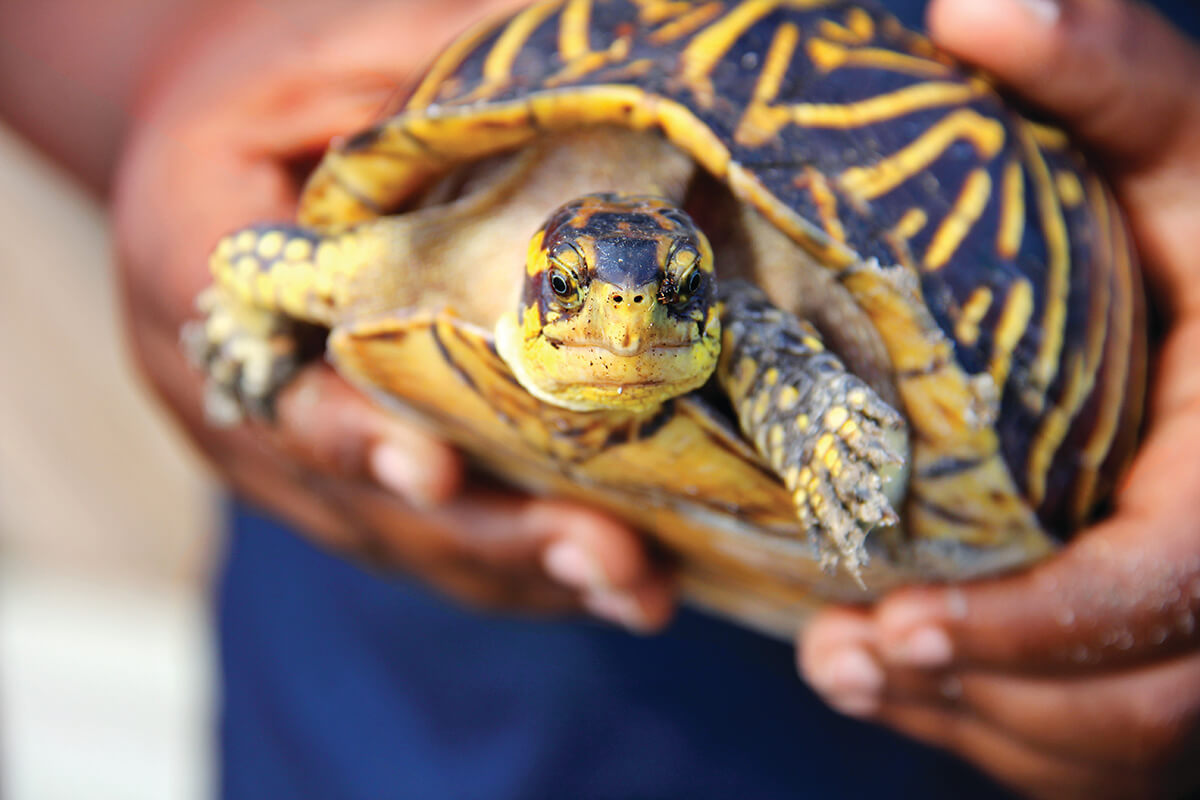 7/9: TIANQUIZTLI
Festivals. In Highlandtown, live music, workshops, poetry, sweet treats, and dance performances to honor moms reflect rich Latin culture. All mothers in attendance will receive a special gift, handmade by local artesanas. Creative Alliance. 3-7 p.m.
7/9: MUSIC FOR MARYLAND: GARRET COUNTY
Music. County namesake John W. Garrett—who served as president of the B&O Railroad Museum for more than 25 years—is honored for one night at Garrett College with a series of lighthearted, train-ride-ready tunes. Performing Arts Center at Garrett College. 8 p.m. $3-50.
TO 7/10: GUARDING THE ART
Exhibits. With selections curated by members of the BMA's security department, the widely lauded showcase transcends time and genre, heralding diversity and sampling varied modes of creativity. The Baltimore Museum of Art. Weds.-Sun., 10 a.m.- 5 p.m.
7/11: KING YELLOWMAN
Music. The Jamaican dancehall DJ takes Charles Village, joined by acts like K'reema & The Sagittarius Band. The Ottobar. 7:30 p.m. $16-20.
7/12-17: MEAN GIRLS
Theater. Produced by SNL's Lorne Michaels, this musical rendition of the 2004 movie follows outcast Cady Heron. Can she climb the social ladder at her new suburban high school? The Hippodrome Theatre. Times vary. $49-180.
7/14: FRANCISCO EL HOMBRE
Music. In Highlandtown, the band of brothers takes the stage, no doubt with hits including "Triste, Louca ou Má" and "Batida Do Amor." Creative Alliance. 8 p.m. $12-20.
7/15-17: TOY STORY IN CONCERT
Music. By way of conductor Susie Benchasil Seiter, the talking-toy-filled movie's timeless soundtrack comes to life at the Meyerhoff. Baltimore Symphony Orchestra. Times, prices and locations vary.
7/16-8/21: THE BIG SHOW
Exhibits. Creative Alliance's first-ever program (launched 20-plus years ago) showcases member-made artistic treasures. Creative Alliance. Times vary.
7/16-17: NATIONAL ICE CREAM DAY
Kids. Visit Port Discovery to sample ice cream, customize your own bowl at the sundae bar, and learn about the science behind cultivating frozen sweets. Port Discovery. Times vary. $19.95.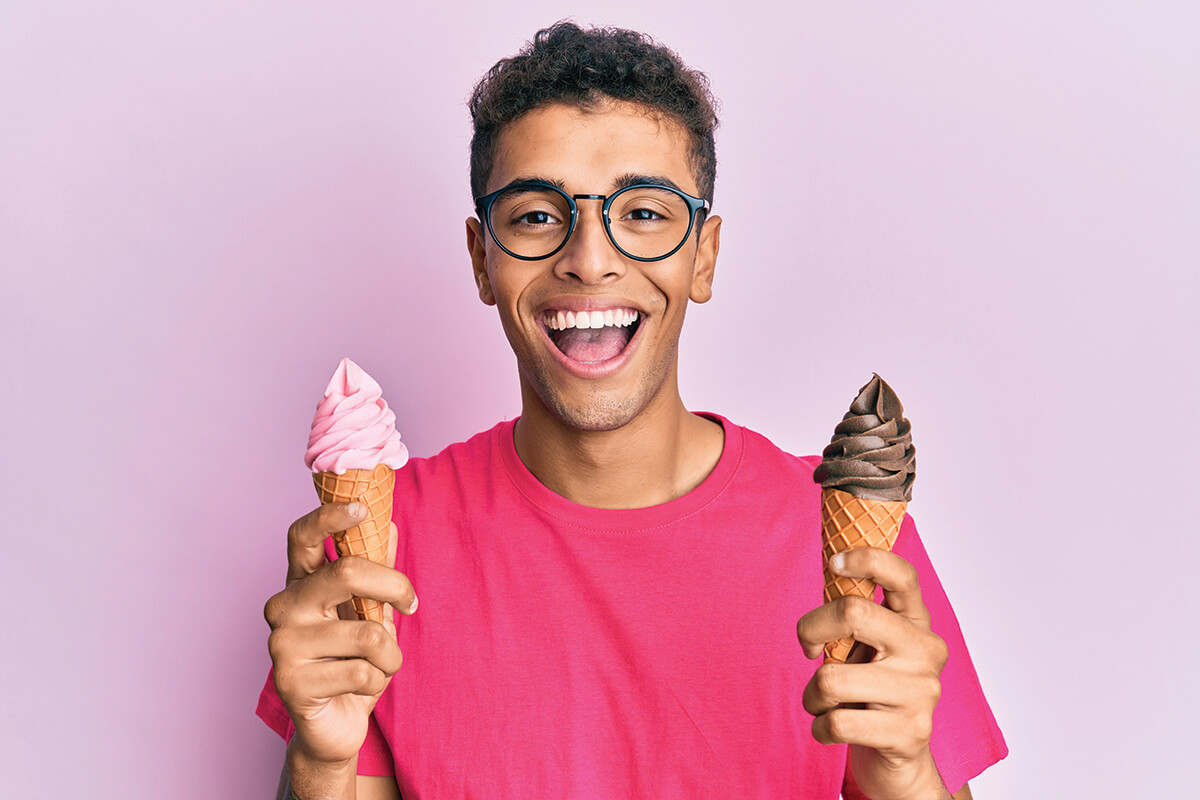 7/17-24: THE PENGUIN MOVEMENT FOR RECOVERY
Benefits & Galas. Join ultramarathoner Charlie Engle as he celebrates three decades of sobriety with 30 hours worth of sprints. Funds raised from the challenge (held both remotely and in-person) will support addiction research. Ashley Addiction Treatment. Times, prices vary.
7/19: JIMMY BUFFET AND THE CORAL REEFER BAND
Music. "The Mayor of Margaritaville" is headed to Columbia's own outdoor concert venue with his Coral Reefer Band. Merriweather Post Pavilion. 8 p.m. $49-150.
TO 7/24: MUCH ADO ABOUT NOTHING
Theater. Courtesy of Chesapeake Shakespeare Company, the tale of stubborn soulmates Beatrice and Benedick unfolds beneath the Howard County sky. PFI Historic Park. Times vary. $27-54.
TO 7/30: LOSING WINTER
Exhibits. Through a range of photographs, this exhibition portrays Marylanders' reflections on past winter seasons. As the state's climate changes, their recollections detail a sense of personal loss. Maryland Center for History and Culture. Wed.-Sat. 10 a.m.-3 p.m. Free-$9.
7/30-31: PHISH
Music. A quintessential part of any Merriweather lineup, the renowned Vermont-born jam band, known for songs including "Farmhouse," takes the outdoor stage for two whole days. Merriweather Post Pavilion. Times vary. $99-190.
TO 8/7: MAJOLICA MANIA
Exhibits. Hackerman House plays host to 300-plus homages to the luminous, glazed objects—and their lavish, bygone heyday—with this walk- through exhibition. The Walters Art Museum. Weds.-Sun., 10 a.m.- 5 p.m.
TO 8/14: JOAN MITCHELL
Exhibits. Optimized for listening through mobile devices, or players provided by the Charles Village museum, the showcase features art and musings by the late creative—from seldom-seen paintings and drawings to color-lush panel creations—all of which reflect her love for poetry and music. The Baltimore Museum of Art. Weds.-Sun., 10 a.m.-5 p.m. Free-$15.
TO 8/14: MEN OF CHANGE: POWER. TRIUMPH
Exhibits. The Reginald F. Lewis Museum's latest showcase chronicles our nation's most extraordinary Black men (think James Baldwin, W.E.B. Du Bois, and Baltimore's own Ta-Nehisi Coates, author of Between the World and Me). The Reginald F. Lewis Museum. Times vary. Free-$12.
TO 9/4: HEALING AND THE ART OF COMPASSION (AND THE LACK THEREOF!)
Exhibits. Retiring AVAM founder Rebecca Hoffberger curates her last exhibition, where visionary artists explore the symbiotic relationship between the twin powers of healing and compassion. American Visionary Art Museum. Wed.-Sun. 10 a.m.-5 p.m. Free-$15.95.
TO 9/5: VERY ERIC CARLE
Exhibits. Port Discovery becomes home to the children's author's whimsical and cherished illustrations. Say hello to friendly creatures like The Very Hungry Caterpillar, The Very Lonely Firefly, and The Very Busy Spider. Port Discovery. 10 a.m.-5 p.m. Free-$19.95.
TO 9/18: ON CERTAINTY: GIFTS FROM THE COLLECTION OF SUZANNE F. COHEN
Exhibits. At the Baltimore Museum of Art, get to know the late, beloved philanthropist through pieces she collected and donated to the venue. Baltimore Museum of Art. Weds.-Sun., 10 a.m.-5 p.m.
TO 9/30: FLICKERING TREASURES
Exhibits. In a now-and-then showcase, this exhibit delves into Maryland's historic movie theaters. Maryland Center for History & Culture. Wed.-Sat. 10 a.m.-5 p.m. Free-$9.
TO 9/30: WILD AND UNTAMED: DUNTON'S DISCOVERY OF THE BALTIMORE ALBUM QUILTS
Exhibits. This selection of Baltimore album quilts introduces visitors to Dr. William Rush Dunton, known by many as one of the first inductees to the Quilters Hall of Fame. Maryland Center for History and Culture. Wed.-Sat. 10 a.m.-5 p.m. Free-$9.
TO 10/31: LADEW TOPIARY GARDENS
Outdoors. All season long, visit the Monkton spot for workshops, summer nature camps for little ones, and masterpieces made by local artists. Be sure to grab some tickets to the Garden Festival for coffee talks and movie showings. Ladew Topiary Gardens. Thurs.-Tues. (closed Wednesdays) 9 a.m.-4 p.m. Free-$15.