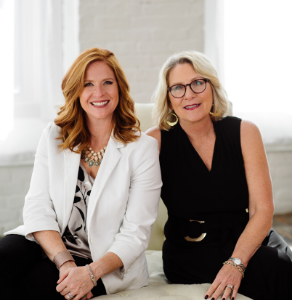 "EVERY BIT BETTER"
Selling a home in today's market can be challenging - We understand this. While the market can be challenging, hundreds of homes are sold each week. What's the difference between selling your home or failing to do so? The DETAILS! We do what everyone else does, we just do it better. Whether it's our proven sales approach, effective marketing campaigns, or utilizing our extensive network - with Alyssia & Sharon - no detail is overlooked. We pride ourselves in the use of technology and innovation to maximize the exposure of your home. We created this guide to help educate you as a seller and empower you to make the right decision when selecting the best agent to market and sell your home.
When we say we are "Every Bit Better" we mean it!
We believe all clients should expect a higher standard! Our clients come first. We will fully consult with you on what should be done to maximize your value and achieve a successful sale of your home. There are many components to a successful real estate transaction; you can count on us to be there every step of the process and make sure that no detail is overlooked. With a proven track record, the right skill set and years of experiences, we have the right tools to successfully sell your home. If you're serious about selling your home, we're serious about getting the job done!
Meet our Team Manager, Randi Lynn
Meet Randi, below! Randi is the Essig | Bass Team coordinator! She has decades of real estate sales and business experience. Randi joined our team in 2016 and handles all things team EB! Get to know her below!